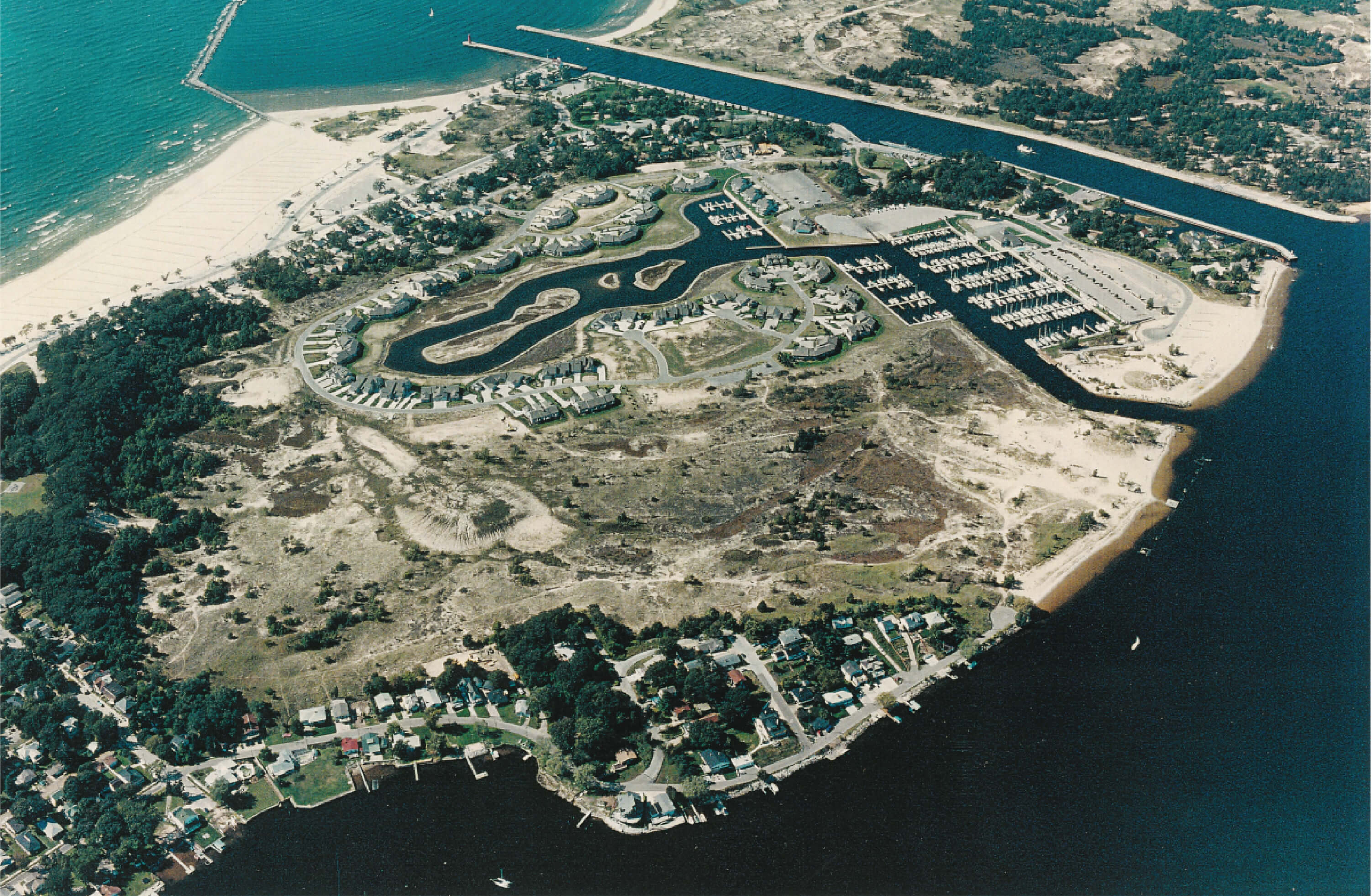 The Sand Docks: Welcome to Muskegon's Newest Neighborhood
Located between Lake Michigan and Muskegon Lake, The Sand Docks provides on-water and near-water homes for year-round and seasonal living.
Michigan coastal community living just minutes away from the urban city center
Live conveniently close to the heart of the Muskegon Lakeshore region, the historic central business district of Muskegon County and the center of community life found along the south shore of Muskegon Lake. Just minutes away from your new home, you can find shopping, dining, arts & entertainment, recreational fun, breweries, and distilleries. This development not only features beautiful lakeside views and beach access, but the site includes five connected parcels that collectively span 85 acres, allowing for private decks and docks.
This region boasts over 26 miles of sugar sand beaches, 60 miles of wilderness trails, Michigan's largest amusement park, world-class sailing, boating, fishing, and stunning waterfront views. It also comes with convenience, situated only 2.5 miles away from the Ferry to Chicago and the Lake Side Express Ferry terminal. Living at The Docks makes it easy to visit Chicago for weekly commutes or a weekend getaway, and it's only 45 minutes from Grand Rapids.
Muskegon County includes a diverse array of recreation and entertainment venues including theaters and performing art venues, planetarium, multi-purpose arena, winter sports complex, amusement and water parks, museums and cultural art, waterfront parks, marinas with slip rentals, farmers' market, city-sponsored festivals, and lakeshore bike trail, just to name a few. The Sand Dock's residents will have access to the 14-mile Muskegon Lakeshore trail, which links east to the ferry terminal and downtown Muskegon.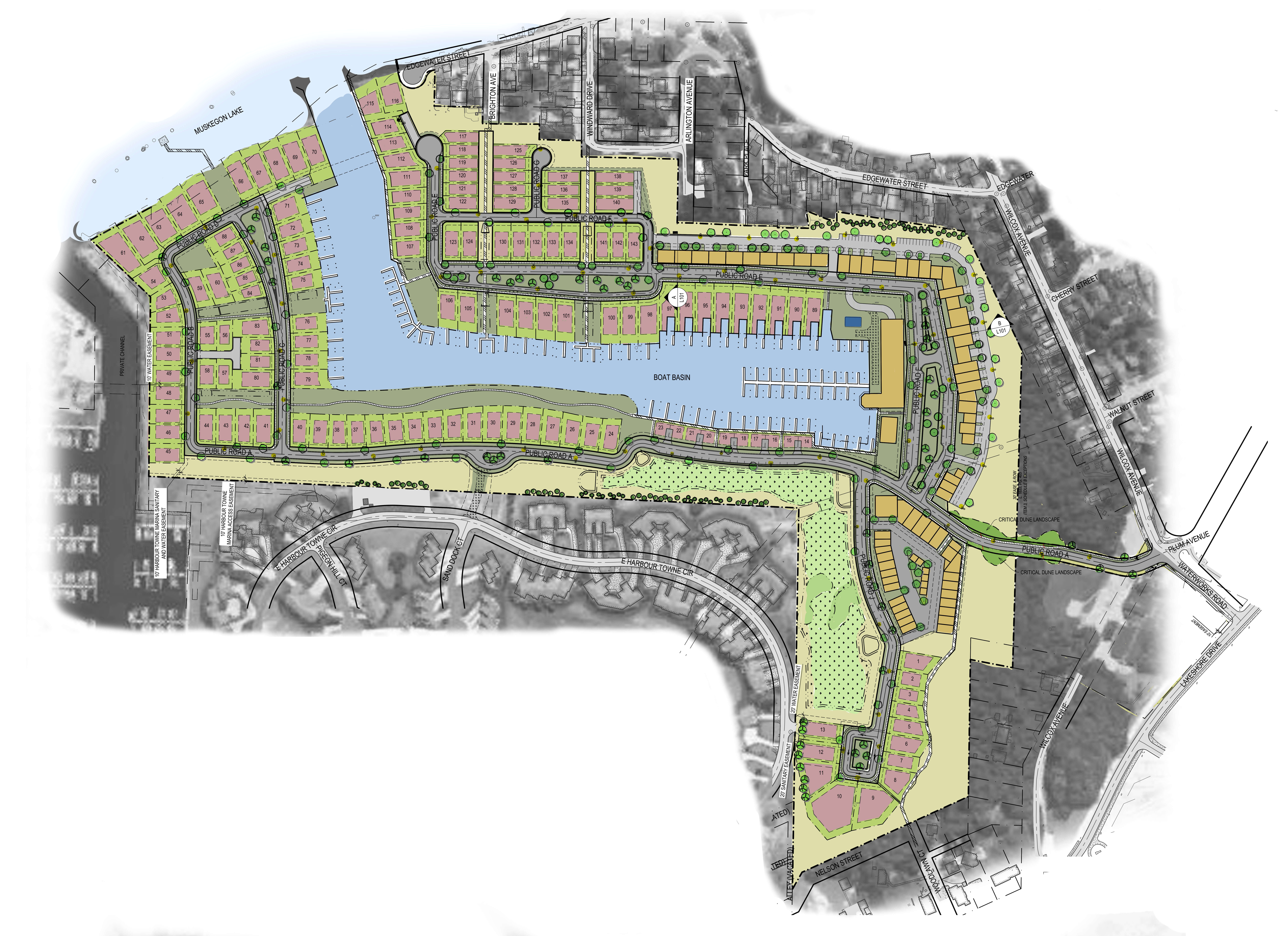 History of The Sand Docks
Damfino Development, LLC, a Sand Products Corporation (SPC) subsidiary, is the developer of The Sand Docks. The 80 acres was once known as Pigeon Hill. SPC's first acquisition of property at Pigeon Hill occurred upon the corporation's formation in 1930 and additional parcels of land were acquired through 1962. The sand on the property was mined for use in the foundry industry until 1967 when mining ceased. The property remained under SPC's ownership with the intent to develop it at the appropriate time. SPC continued to pay taxes on the land as we waited for the right time to refocus part of our business on creating a new housing development in Muskegon.
Take a look at the new neighborhood.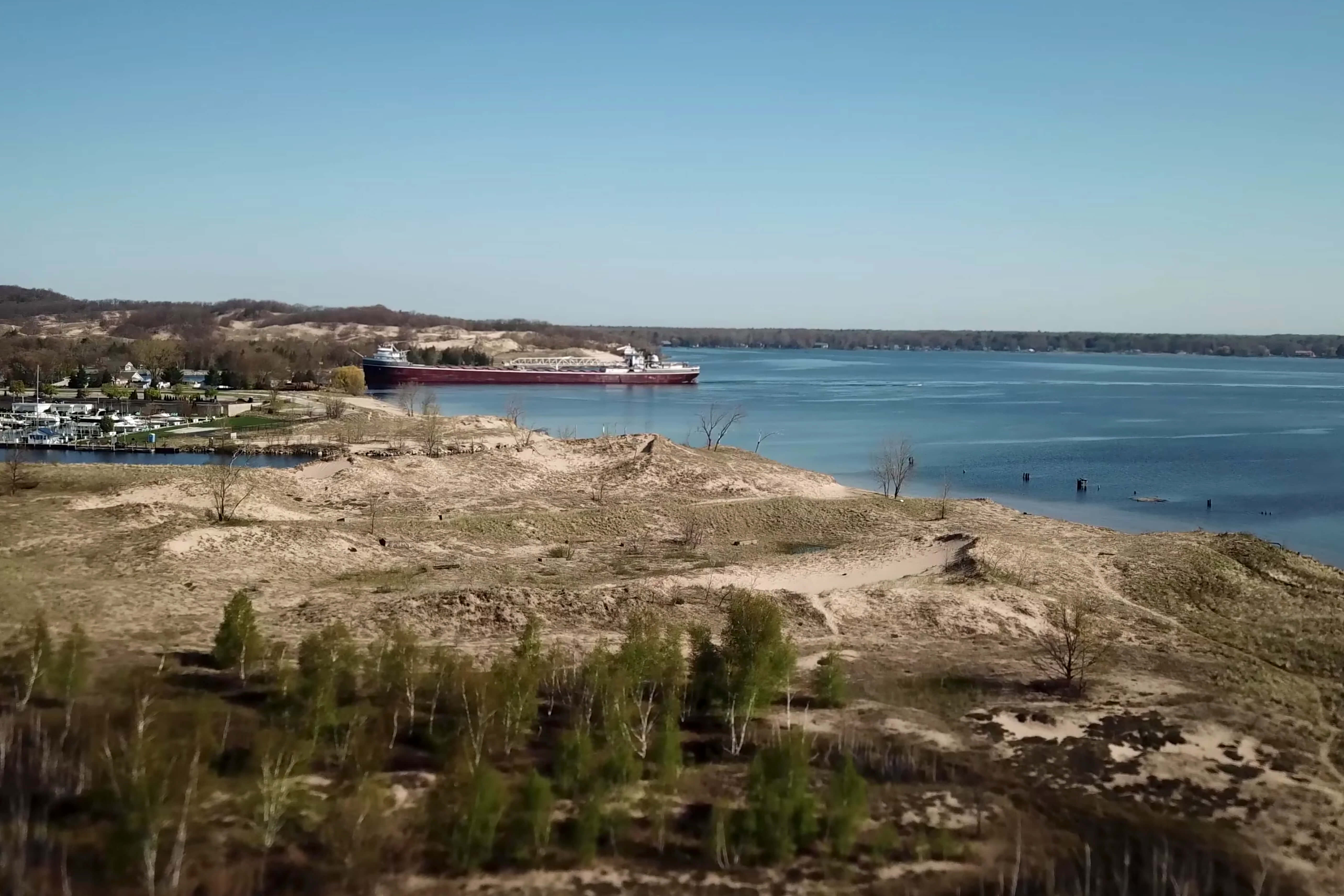 Join the Neighborhood
If you've ever paddled or cruised past the pilings near the entrance to the Harbour Towne channel or walked the land between Muskegon Lake and Lake Michigan, you already know the appeal of The Sand Docks property.
Located between Lake Michigan and Muskegon Lake, The Sand Docks is a planned community for 240 homes surrounding a newly created 12-acre water feature connected to Muskegon Lake.